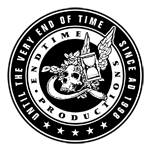 JOIN our mailing list for the latest METAL news,

Metal as you never heard it before.
Listen to our latest releases on iTunes.
SERPENT'S BREATH:
Birth Of The Apocalypse
As the ground splits open by a precision percussive blitzt driving riffs of molten fury from the depths of the Earth, prepare your heart and soul for the Sonic Armageddon.

The Destruction Has Begun. This Is The Final Awakening!